join us April 21-23 2023 for Women in the Word!
WOMEN IN THE WORD
Date: Friday – Sunday | April 21-23, 2023
Ages: 15 and up
Cost: All Weekend – $100 +GST
Saturday Only – $60 +GST
Optional Craft – $20 +GST
Ladies, please join us for a weekend spent in the word of God! The weekend will include teaching from the word of God, fellowship, food and fun!
Please contact [email protected] for more information.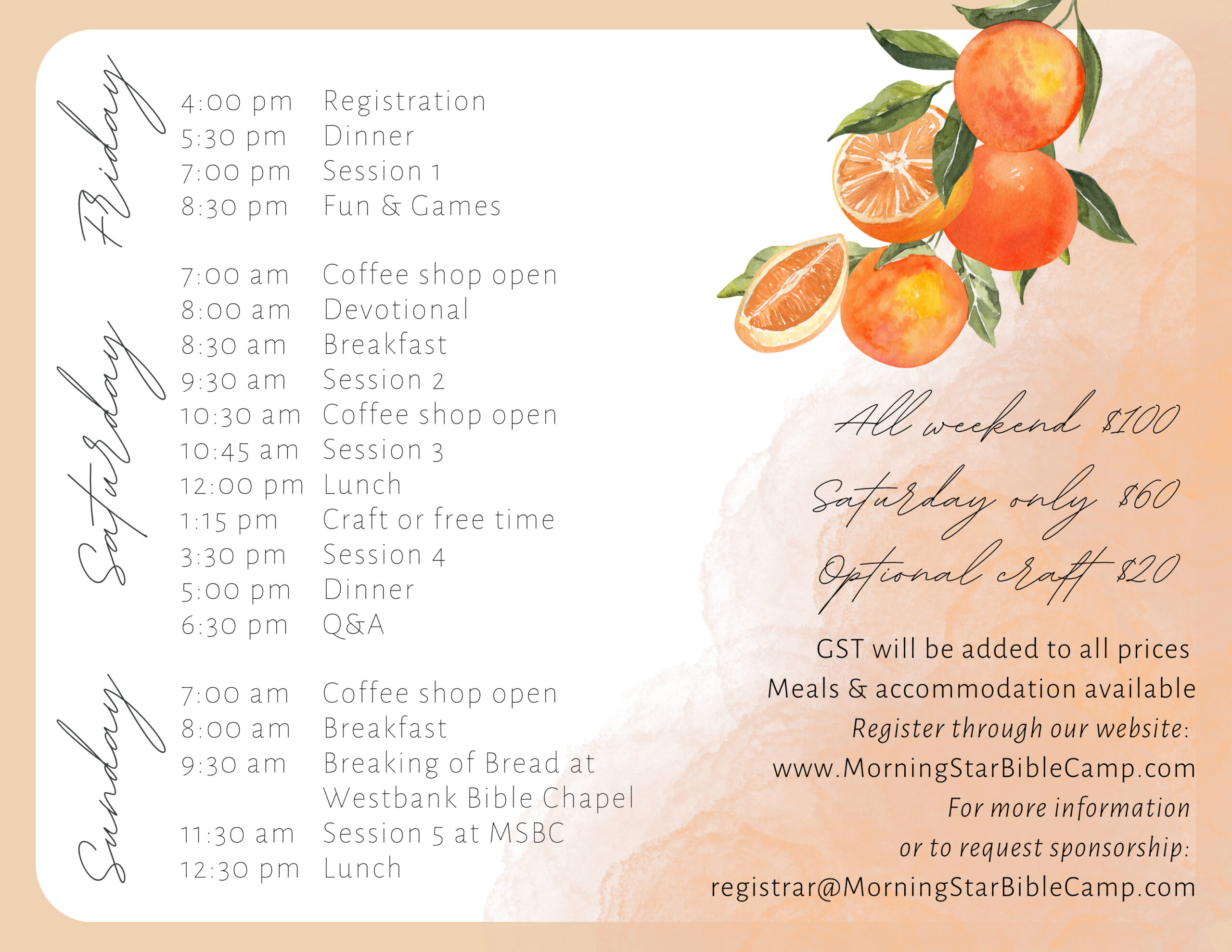 How old do I need to be to attend? 
Attendees must be at least 15 years of age.
Can I bring my baby?
Yes, as long as the child is under the age of eight months. We do not have babysitting services and our meeting room is too small to accommodate a busy, on-the-move child.
Can I bring my husband and older children?
No
What is the craft this year?
The craft this year will be a wooden wall sign with stencil options. The wooden component will be premade. Campers will be given the option to choose from a variety of stencils. Please see the pictures as an example!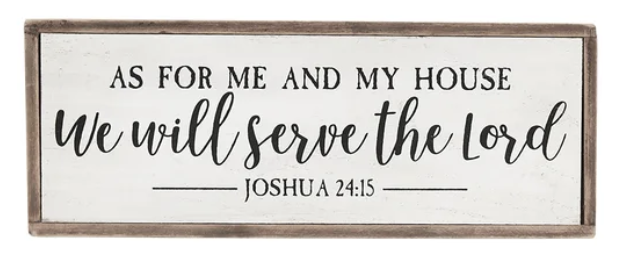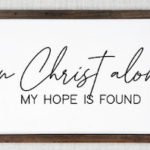 I have food allergies. Can you accommodate my needs?
Yes! Our amazing chef (yes, chef!) is more than happy to help you stay well during the weekend. Please let us know your dietary needs when you register. There is an additional cost.
What if I can't afford the registration fee?
We are more than happy to meet you where you are financially. Please email [email protected]
Where will I stay?
We have several different kinds of accommodation available. The cabins with attached half-baths will be reserved for those getting on in years and for those who need them. When you register, you will be sent a comprehensive email, outline what's available.
2023 Women In The Word - Sarah Macdonald