DATES: MAY 17-19, 2024
SPEAKER: TBA
Join us for a weekend of great singing, amazing fellowship and challenging teaching that will renew your heart and mind.  

There is no need to resister to come to the conference, however if you are coming from out of town and need accomodation please contact Josh Caplan.
If you live locally and would like to to host out-of-town conference guests over the weekend, please contact Josh Caplan.

Phone: 250-718-2021
Email: [email protected]

Other alternative accommodations in town include: 
– The Cove Lakeside Resort
– Holiday Inn West Kelowna 
– Best Western Plus West Kelowna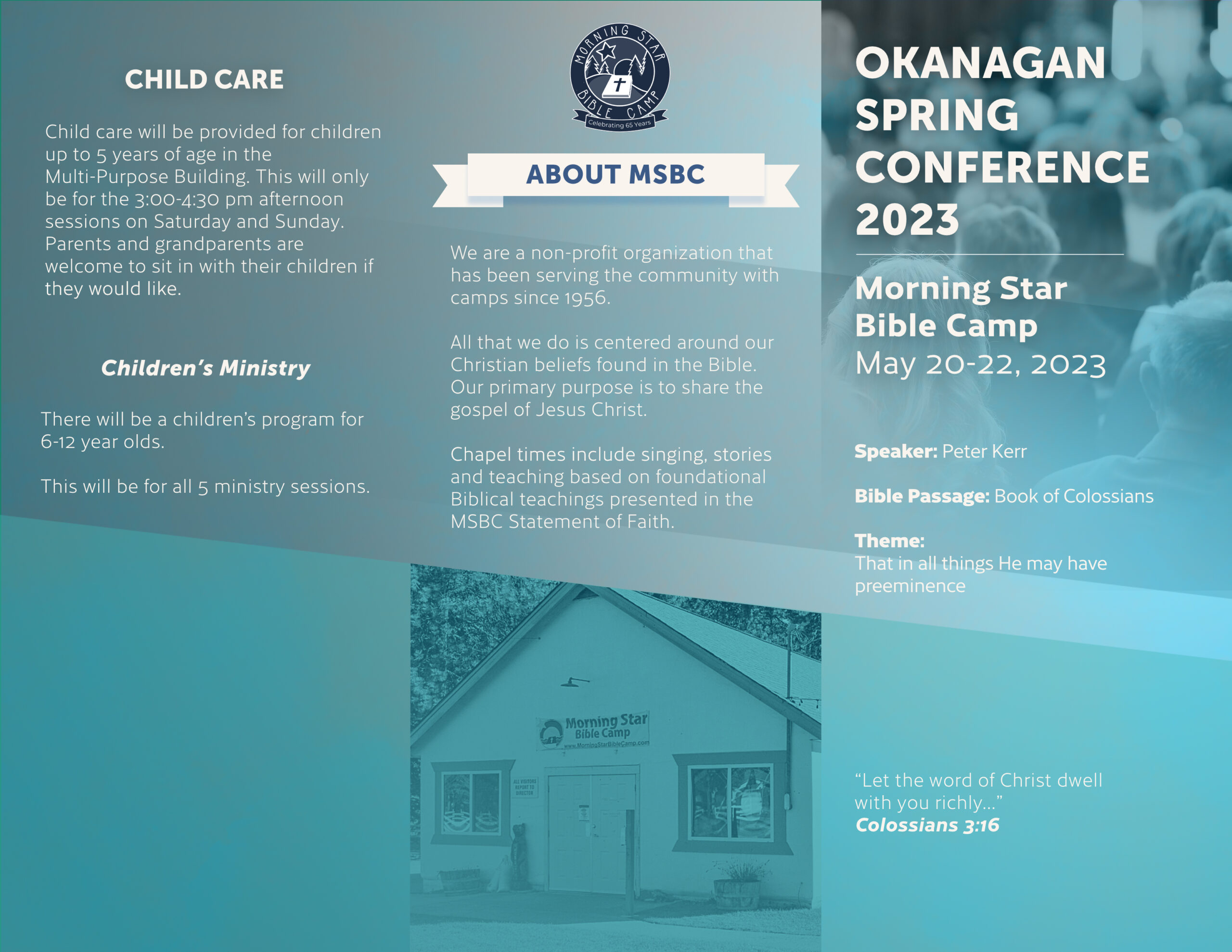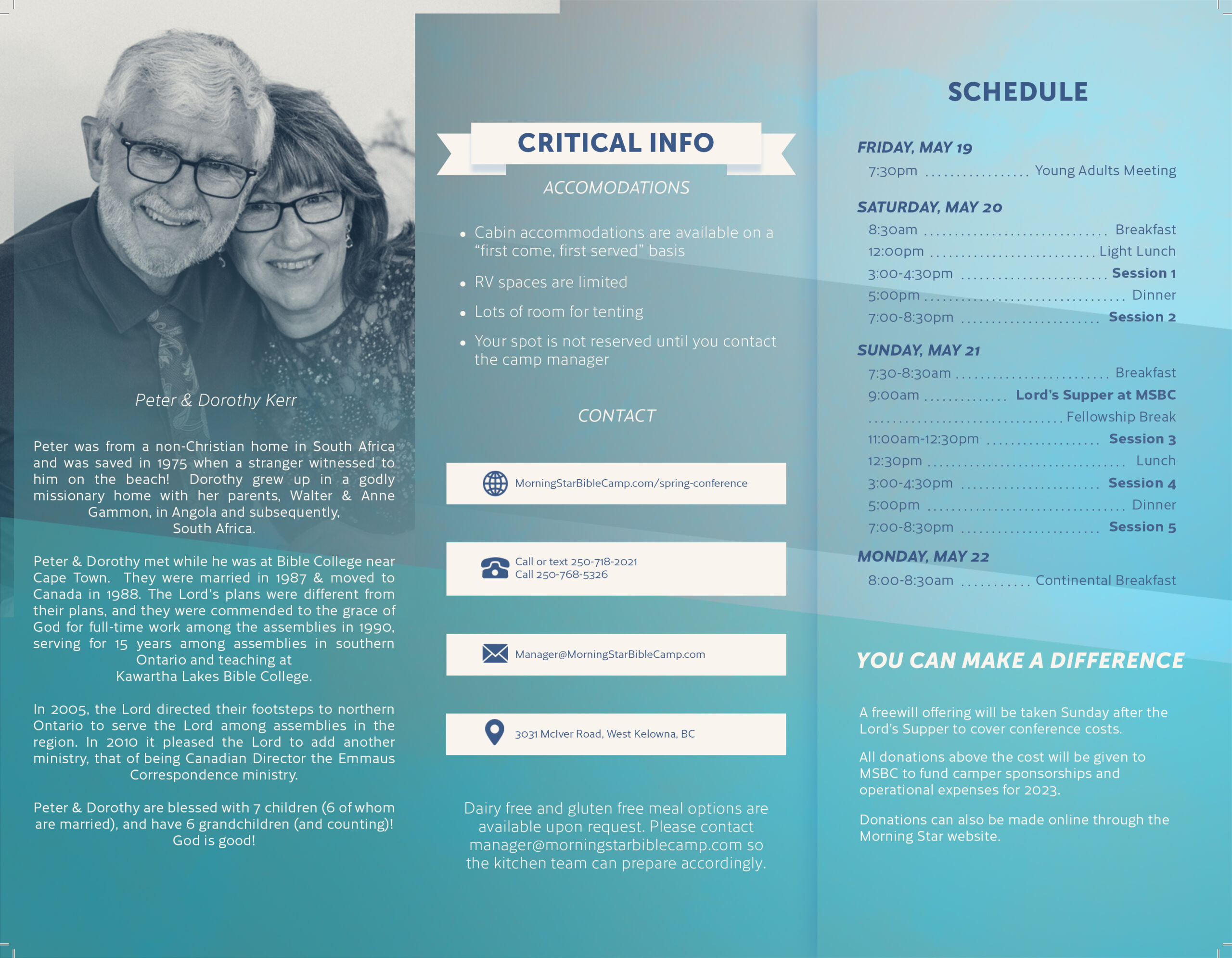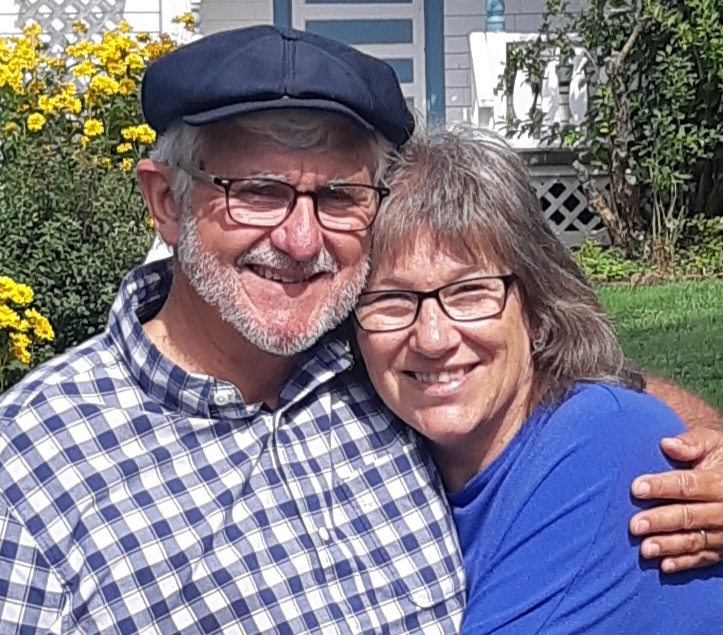 Peter was from a non-Christian home in South Africa and was saved in 1975 when a stranger witnessed to him on the beach!  Dorothy grew up in a godly missionary home with her parents, Walter & Anne Gammon, in Angola and subsequently, South Africa. Peter & Dorothy met while he was at Bible College near Cape Town.  They were married in 1987 & moved to Canada in 1988.  The Lord's plans were different from their plans, and they were commended to the grace of God for full-time work among the assemblies 
in 1990, serving for 15 years among assemblies in southern Ontario and teaching at Kawartha Lakes Bible College. In 2005, the Lord directed their footsteps to northern Ontario to serve the Lord among assemblies in the region. In 2010 it pleased the Lord to add another ministry, that of being Canadian Director the Emmaus Correspondence ministry. Peter & Dorothy are blessed with 7 children (6 of whom are married), and have 6 grandchildren (and counting)! God is good!
2014-2022 AUDIO RECORDINGS